18th Edition Wiring Regulations 2382-22 (2023 timetable)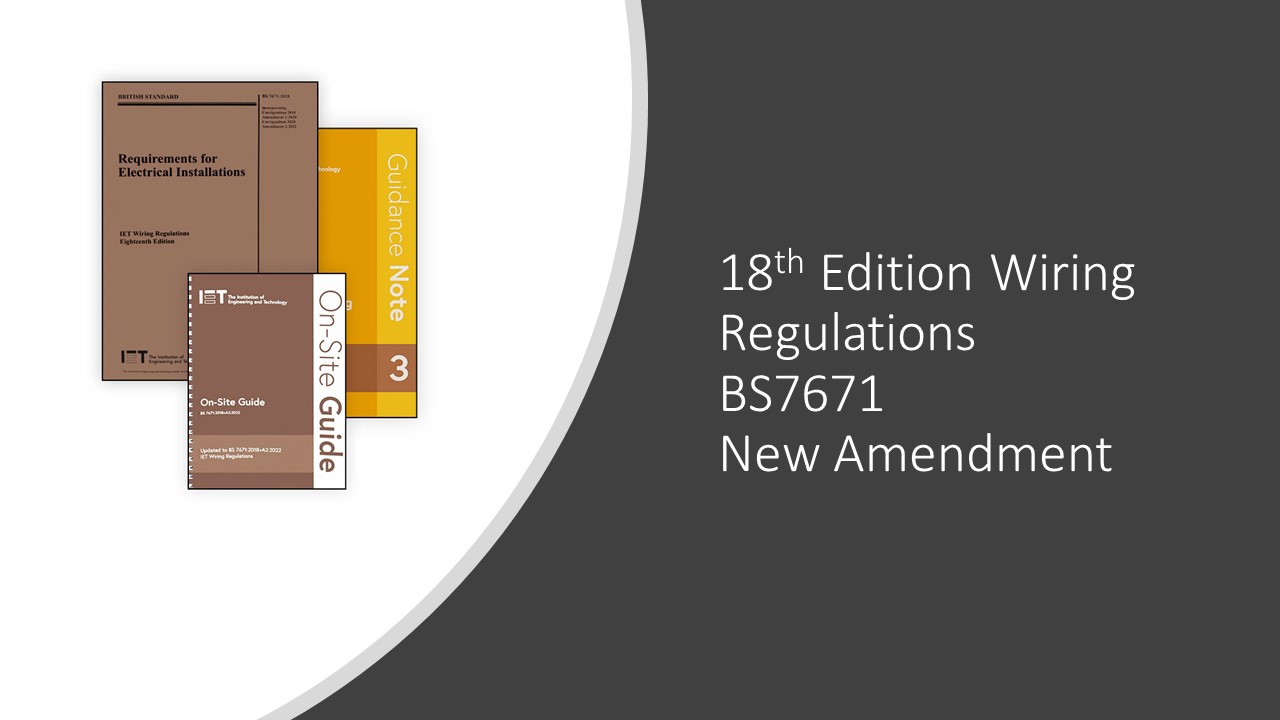 About this course
Overview
The 18th Edition Wiring Regulations electrical course is designed for practicing electricians that want to carry out electrotechnical work, ensuring each candidate has the knowledge and can show compliance with the wiring regulations set out by IET.  At the end of the course you will be rewarded with the following qualification: Level 3 BS7671 18th Edition Wiring Regulations Amendment 2 – 2022
Qualification Name
Level 3 BS7671 18th Edition Wiring Regulations Amendment 2 – 2022
Description
The course covers all aspects of the IET wiring regulations BS7671 (18th Edition)
The 7 Parts of the BS7671
Part 1 – Scope, object & fundamental principles
Part 2 – Definitions
Part 3 – Assessment of general characteristics
Part 4 – Protection for safety
Part 5 – Selection and erection of equipment
Part 6 – Inspecting and testing
Part 7 – Special locations
Part 8 – Functional Requirements for (Prosumers low voltage electrical installations)
And the appendices
Who is this course for?
The 18th edition qualification by City & Guilds has no pre-requisites, which means the qualification is open to anyone that is over the age of 18 and looking to enhance their understanding of the IET wiring regulations. The qualification is aimed at practising electricians, trainees and associated trade professionals, which might include: electrical engineers, contracts managers, designers, consultants, surveyors, builders and plumbers.
From January 2019, the 18th edition wiring regulations came into effect, and all electrical installations must be installed to this latest standard. The wiring regulations are a British Standard (BS7671:2018) written by the IET (Institute of Engineering and Technology).
If you work or are involved in the electrical industry, you will need to make sure you are designing and installing to the latest regulations. By gaining the City & Guilds 2382 qualification, you are demonstrating you have a knowledge and understanding of this latest version.
To keep the industry moving forward and installing to the latest standard, the 18th edition, like its predecessors, is now a pre-requisite in the industry for gaining employment, joining one of the competed person schemes, applying or renewing JIB gold cards. Additionally, should you be looking to further your skills and gain further qualifications? The 18th edition is often the pre-requisite for undertaking more advanced and practical based electrical training.
Requirements
There are no pre-requisites for taking the qualification.
The examination is open book. Candidates will need to purchase or arrange themselves a copy of the 18th edition wiring regulations BS7671 in order to fully utilise the training material and increase their chances of passing the 2382 examination.
Career path
You will need this qualification if you want to progress anywhere within the electrical industry. Employed or Self employed this 18th edition 2382 qualification is the minimum requirement by CPS schemes, ECS, JIB, Advanced electrical qualifications.
Exam
The exam for the 18th Edition course will be completed online.
You will have 120 minutes to answer 60 multiple choice questions.
Open book exam. You can take your Wiring Regulations book into the exam with you for reference.
Duration
What does the Level 3 18th edition course consist of?  The course will last 3 days with the exam taken on the afternoon of the 3rd day. This course is all theoretical learning structured around the Regulations in a classroom (no practical).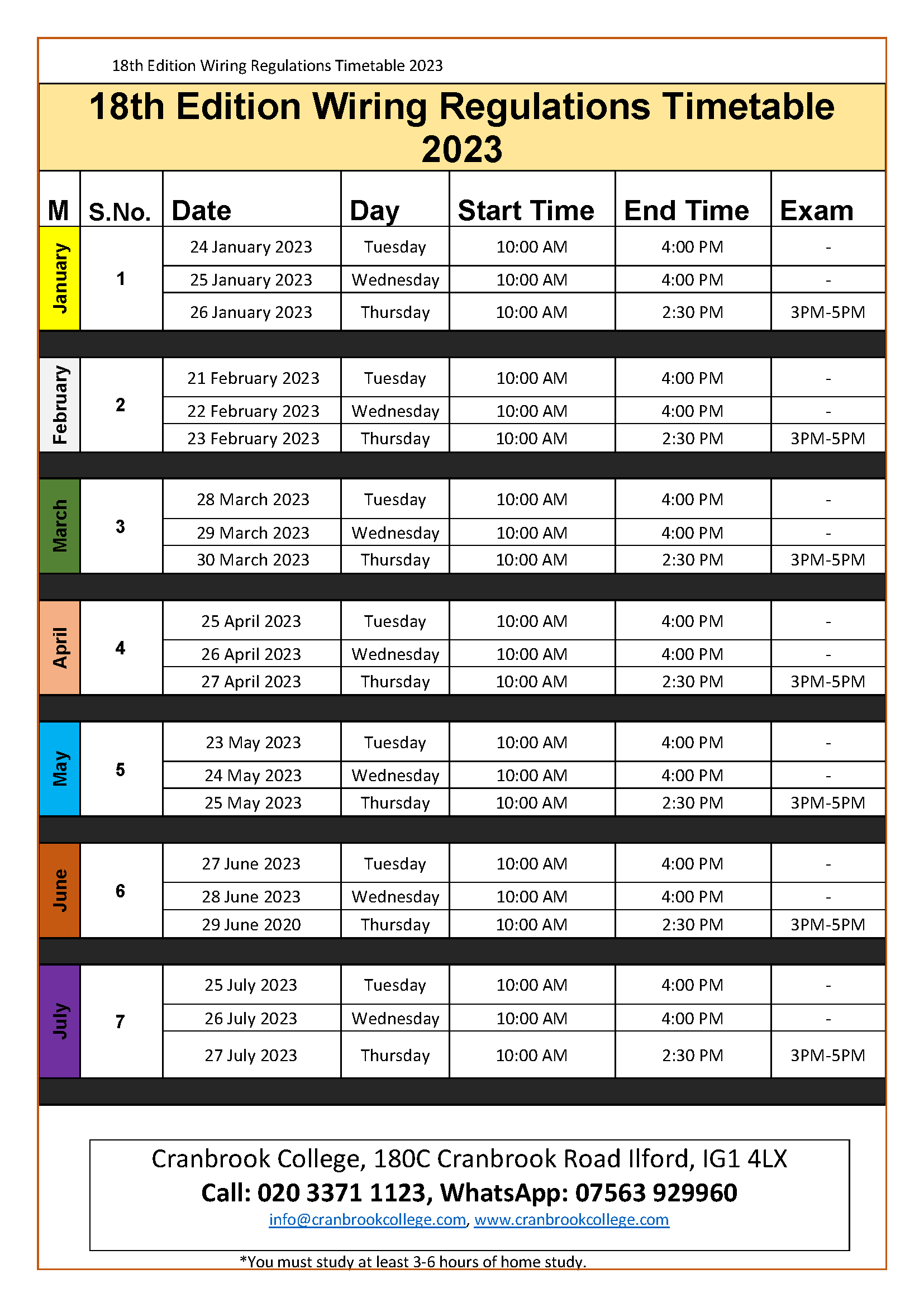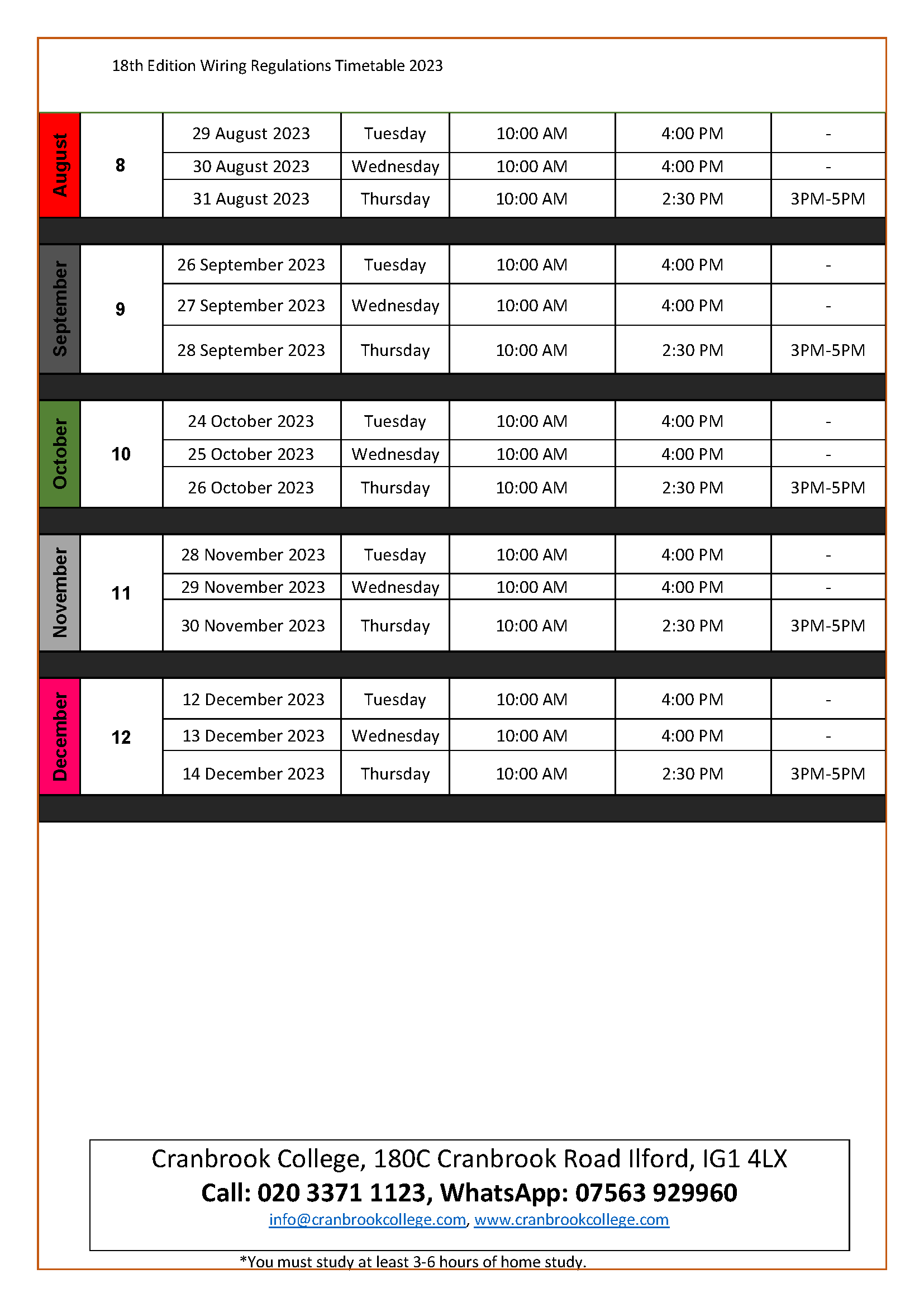 Next Session
Starting from: Tuesday 20 January 2023