City & Guilds 2382-15 17th Edition Training Course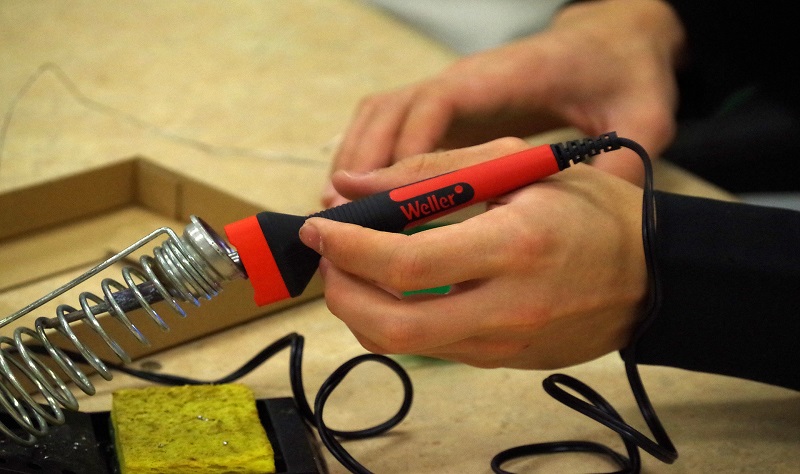 About this course
Every electrician or domestic installer needs to be up to date with the latest 17th Edition Wiring Regulations. As such this is one of our most popular courses. We have an excellent record of delivering this 17th edition course and have a 98% pass rate.
Entry Requirements
There are no formal entry requirements for this course. As a general rule candidates should have knowledge of electrical installation and electrical science. If you have no previous installation experience you may want  to attend our City & Guilds 4141 Installation Workshop and 5 day building regs course before taking this 17th Edition course.
The course is primarily aimed at practicing electricians and domestic installers, however it is also very popular with allied professionals such as contracts managers, designers, electrical engineers, consultants, surveyors, and other related trades needing to update and enhance their understanding of the IEE Wiring Regulations. All candidates must be over 16 years old.
Why take this Course?
Every electrician and domestic installer needs to stay up to date with the latest 17th Edition wiring regulations. As such this is possibly the most popular course we offer. Anyone looking to register with a competent person's scheme will need to prove they are up to date even if they have already completed a Level 3 NVQ.
As a specialist electrical trainer, we are able to maintain a 98% pass rate on this course due to our exceptional teachers and facilities. This high pass rate also allows us to offer something no other centre does, a 100% money back guarantee if you do not pass the course. We have been delivering this course for years and although it is mainly theory based you cannot beat real training in a real classroom. By training with other people in your class you will benefit from being able to ask relevant questions as well as finding the answers to many questions from your fellow students that you may not even thought of.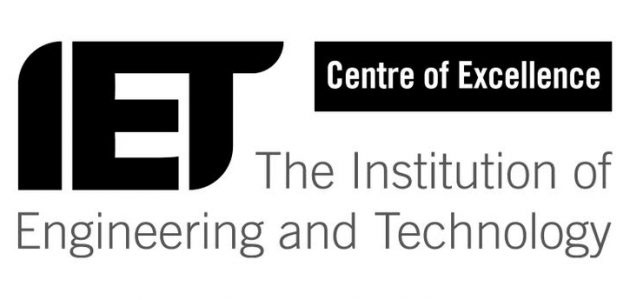 All students on this course will gain access to our online learning portal. If any amendments to the 17th edition are published, we will update the details in the learning portal giving you direct access to the most up to date information. There is no need to re-take or update your qualification for new amendments.
This course also forms part of the IET Centre of Excellence due to the quality of our training provision.
Who needs the 17th edition?
Quite simply everyone working in electrical installation needs the 17th edition, installers and employers require it as do governing bodies.
What about the 3rd Amendment?
All students enrolled on this course gain access to our online learning portal. As and when an amendment is released we will add the details to the learning portal, so you can keep up to date. There is no requirement for you to re-take your qualification when an amendment is released.
Do I need any experience?
There are no formal entry requirements.
Is there any homework?
It is not mandatory, however students looking to pass first time may wish to set aside a couple of hours each evening to review course notes and revise.
Course Curriculum
Course Content
This is a classroom based course. It is designed to bring you up to speed withal the latest 17th Edition wiring regulations including all the latest amendments. You will learn some key regulations that you will find in day to day installations, as well as understand how to reference your regs book for the more obscure ones. The course then culminates in an open book multiple choice exam which allows 2 minutes to answer each question. This means you can take your copy of the BS7671 book into the exam and refer to it as and when required.
Reading:
Scope, object and fundamental principles
Reading:
Assessment of general characteristics
Reading:
Protection for safety
Reading:
Selection and erection of equipment
Reading:
Inspection and Testing
Reading:
Special installations or locations
This course does include the latest amendments such as:
Electromagnetic Disturbance, Surge Protection, Medical locations, Operating and Maintenance Gangways
What About Older 17th Edition Courses?
Please note that the City & Guilds 2382-10 and 2382-20 courses were discontinued in 2012. The 2382-12 will be available until July 2015 however we will be running the most up to date 2382-15 17th edition course from the 21/01/2015.
Exams & Assessments
You will take a 2 hour online multiple-hoice exam on the third day of this course. You will be able to take your yellow 17th Edition Regulations book (BS 7671) into the exam with you and refer to it if need be. The timing of the exam means that you will have on average 2 minutes per question so a good overall knowledge of the 17th Edition regs plus a thorough understanding of the book is a must. Please note that you must bring photographic ID such as passport or driving license with you in order to sit the assessment on this course