Award in Education and Training (AET) Level 3 Pearson BTEC Qualification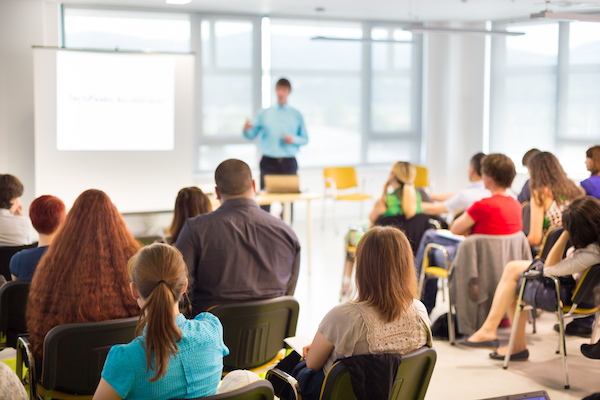 About this course
Description
Qualification type: 

BTEC Specialist qualification

Qualification title: 

Pearson BTEC Level 3 Award in Education and Training

Level: 

Level 3

Accreditation status: 

Accredited

Guided Learning Hours (GLH): 

48

Credits: 

12

Total Qualification Time (TQT): 

120

Qualification number (QN): 

601/0685/2

Availability: 

UK and international
What will I learn?
This course meets the needs of a range of trainee teachers, including:
Individuals not currently teaching or training

Individuals currently teaching and training, including those who have just begun or are about to begin

Individuals currently working as assessors who wish to achieve a qualification providing an introduction to teaching
It gives learners the opportunity to:
Develop knowledge related to teaching and learning

Develop skills in teaching and learning

Achieve a nationally-recognised Level 3 qualification
Develop their own personal growth and engagement in teaching and learning
Course Duration:
You will have 12 Months access to your online study platform from the date you purchased the course. The course is self-paced, so you decide how fast or slow the training goes. You can complete the course in stages revisiting the training at any time.
Method of Assessment:
Learners must complete:
Three written assignments

One micro teaching session (which can be submitted as a recorded video)
All assignments should be submitted via the online portal within four weeks of the course start.
Certification:
Successful candidates will be awarded a Pearson BTEC Level 3 Award in Education and Training certificate and Level 3 Coaching and Mentoring certificate from ABC Awards free!
Who is this course for?
This qualification is an essential introduction and licence for anyone who are looking to work and teach in the Lifelong Learning Sector (This is an essential qualification for the people who are looking to be a Teacher, Trainer, Consultant, or Instructor).
Requirements
Learners will need to be over the age of 19, and must demonstrate the following:
Vocational or academic qualification at Level 2 or higher

Basic level of literacy, numeracy and ICT ability
In order to qualify for the program, you will need to submit a completed application form which will be provided to you. This form should be provided to us within a month of enrolment along with the following;
Proof of educational qualifications

You must provide an identification document such as a passport or a driving licence.

Proof of address
Career path
You can work and teach in lifelong learning sector as a Teacher or trainer and help you to be assessors of different qualifications in education sector.

This qualification is recognised you as a qualified trainer/teacher and leads you to gain high salary and income as an employee or freelance trainer/teacher.
Course Curriculum
Module 01
Understanding roles, responsibilities and relationships in Education and Training
Understanding roles, responsibilities and relationships in Education and Training Understand the teaching role and responsibilities in education and training Understand ways to maintain a safe and supportive learning environment Understand the relationships between teachers and other professionals in education and training
Module 02
Understanding and Using Inclusive Teaching and Learning
Understanding and Using Inclusive Teaching and Learning Approaches in Education and Training Understand inclusive teaching and learning approaches in education and training Understand ways to create an inclusive teaching and learning environment Be able to plan inclusive teaching and learning Be able to deliver inclusive teaching and learning Be able to evaluate the delivery of inclusive teaching and learning
Module 03
Understanding Assessment
Understanding Assessment Understand types and methods of assessment used in education and training Understand how to involve learners and others in the assessment process Understand the role and use of constructive feedback in the assessment process Understand requirements for keeping records of assessment in education and training