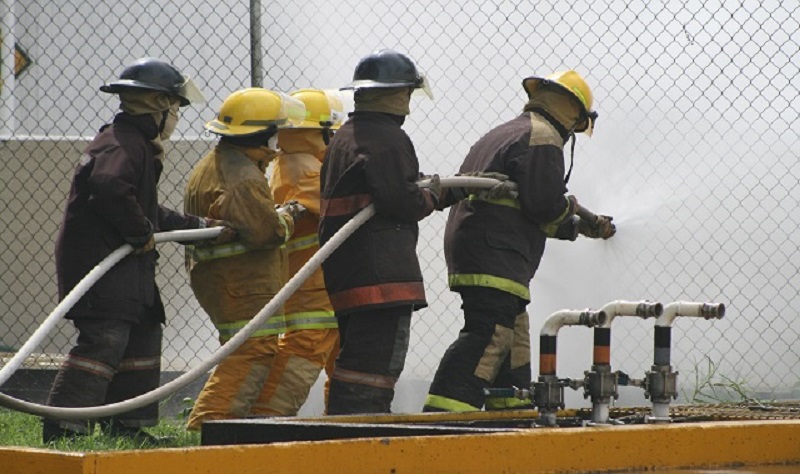 About this course
This course is designed to highlight the duties and responsibilities of Fire wardens.
Certification
On successful completion of the test users can download and print a certificate.
The course is RoSPA approved
Duration
The course lasts approximately 60 minutes, although this can depend on the level of existing knowledge.  The duration will be shorter where the learner is able to answer five out of six questions correctly at the start of lesson 3, as this allows the lesson to be skipped.
Test
Users are required to take a final test consisting of 10 default questions. The default pass mark is 70%
The course administrator within your organisation can:
Change the pass mark
Implement the random test question feature which selects 10 questions from a bank of 20.
Can specify that more than 10 questions must be answered (up to the full bank of 20 questions)
Target Audience
The course is suitable for fire wardens, as an introduction to their role when supplemented with a face-to-face induction to local arrangements, or as an annual refresher when local arrangements have been covered by initial training, and a twice-yearly drill is used to assess ongoing competence.
Where the course is used as a refresher the fire prevention module (lesson 3) can be skipped if the learner is able to answer five out of six questions correctly.  This is intended to motivate learners, by not re-covering material they are already familiar with. Course administrators can decide to remove the option to skip this module.
Although the basic principles of fire extinguisher use are explained, an online course should not be regarded as sufficient proof of competence to use an extinguisher.  The emphasis of the course is on preventing fires and maintaining escape routes, and in the event of a fire, rapidly clearing the location. If an organisation's fire risk assessment recommends that staff are trained in the use of fire extinguishers, this course should be supplemented with hands on practical training.
The course is not a guide to those responsible for maintaining fire safety systems, for example facilities departments in charge of testing and maintaining emergency lighting, fire alarm systems and extinguishers.
Course Curriculum
Explains how the duties and responsibilities of a Fire Warden fit into the overall process of fire safety management and fire risk assessment. Describes how fires start and spread in order to identify and act on fire hazards, in order to prevent fires. Details the actions a fire warden should take on discovering a fire and on hearing a fire alarm. Highlights the use of Personal Emergency Evacuation Plans (PEEPs) and the appointment of buddies to assist people with additional needs during an evacuation.