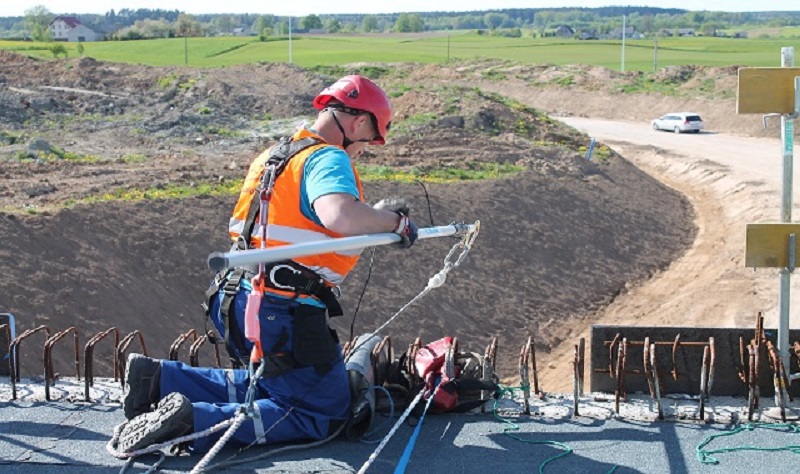 About this course
A course designed to provide information and training to those who work from height.
COURSE DETAILS
Certification
On successful completion of the test users can download and print a certificate.
The course is RoSPA approved
Duration
The course lasts approximately 45 minutes, although this can depend on the level of existing knowledge.
Test
Users are required to take a final test consisting of 10 default questions. The default pass mark is 70%
The course administrator within your organisation can:
Change the pass mark
Implement the random test question feature which selects 10 questions from a bank of 20.
Can specify that more than 10 questions must be answered (up to the full bank of 20 questions)
Target Audience
The courses is intended as an introduction to safe working at heights, or as a refresher for people who have attended other courses.  It is particularly suitable for staff whose main job does not involve working at height, but who might come across situations where they need to access something out of reach from the floor.  It can also be used as part of a blended learning approach for people who are working at height, under the supervision of a specialist, where the work has been planned by someone with a more detailed knowledge of the hazards (for example, working on fragile roofs).
The course is not sufficient for people who work at height as the main part of their role (except as a refresher or preparation for skills-based training). It provides general information about means of fall restraint and fall arrest, but does not cover the technical detail of the many, many systems available for achieving this.
Course Curriculum
Details how to identify work at height hazards. Describes when to avoid working at height. Describes how to reduce the risk from working at height.