Certificate In Fashion And Beauty Bundle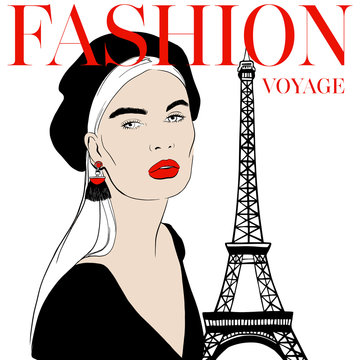 About this course
Overview
Fashion Styling for Women
Over 2 hours of video lectures and 40 pages of PDF files giving you the best fashion advice
Declutter and build your first capsule wardrobe
Choose the perfect colour to suit your mood and enhance your features
Master the art of Accessorizing
Get the best shopping tips and style yourself uniquely
Organise your wardrobe and get perfect outfit advice!
Fashion Blogging
Have your own fully fledged blog
Known which cameras, lenses, lighting, and equipment can help you on your journey
Master writing an engaging and creative blog post
Take beautiful photography that keeps readers coming back
Be connected to a worldwide community of brands, blogger and readers
Understand SEO and DA scores and know how to rapidly improve your stats
Successfully design, build and even self host your own blog from scratch
Choose a great name and niche that'll last you for a lifetime
Take this course today, and begin your journey to having a full-fledged blogging career!
Launch Your Own Fashion Brand
31 lectures with 3.5 hours of video content
Understand how to give your product the characteristics it needs to stand out
Understand how to build an effective reputation with PR methods
Effectively price your products to build your brand's reputation
Find factories and agents for sourcing and manufacturing
Determine the best business insurance for your business
Description
Fashion Styling for Women
Do you want to consistently be the best dressed women in the room? Then take this fashion styling course and receive professional advice for choosing your best looks in both professional and personal life.
Learn how to pick the best garments to enhance your features giving you a powerful look to stand out. The clothes that you wear have an impact on the quality of your connections as well as your relationship with yourself.
Join Louise and Larissa for the best tips in fashion, they will teach you what garments work well for different body shapes and have the perfect outfit advice for every situation. Larissa has a background in psychology and is a self-confidence coach so knows exactly how fashion and clothing can effect ones mental state. Louise is a fashion blogger so has contemporary views on fashion to share with you.
Fashion Blogging
Fashion blogging is a fantastic hobby for anyone crazy about fashion! Learn how to create a fashion blog, grow it to work with brands and monetise it to make blogging a full time job!
I am a professional fashion blogger, and in this course I will guide you through everything you need to know to create and build you own successful blog. We'll cover topics relevant to fashion, lifestyle, beauty and travel blogs, and take a realistic look at how to build a blog on a budget with absolutely no technical knowledge.
Launch Your Own Fashion Brand
This course is designed to help you to build and launch your very own fashion brand, learn how to create amazing products, price & market them and organise the logistics of running your brand. You will learn within the topic areas:
Public Relations & Media Strategies
Product ID, Design & Development
Pricing Your Products
Sourcing and Manufacturing
Logistics and Insurance
This course is brought to you by Ward & Fifth's founder, Shawn Ward who is an entrepreneur, business consultant, incubator adviser, investor and branding professional with over 15+ years in the consumer goods, tech and digital marketing, with an expertise in bringing business ideas to market.
Enrol on this course and determine the best business strategy for your Fashion brand. Create a brand that is unique and stands out for maximum success.
Who is this course for?
This 3 course bundle is perfect for anyone who loves fashion and wants to transform their passion into a career!
Requirements
This course has no prerequisites
Career path
Launch your own successful fashion brand
Optional extras
Digital certificate
Certificate of completion is included in course price